Back to Blogs
Where to Spend Your Workcation - Discover the Perfect Locations for Remote Work
​
What is a "Workcation"?
In recent years, the concept of a workcation has gained popularity, especially among digital nomads and remote workers. A workcation combines work and vacation, allowing individuals to embrace the freedom of remote work while exploring new destinations. If you're planning to embark on a European workcation this summer, this blog post will guide you through the best destinations to consider, and how to maximize your time while there being. Get ready to enhance your productivity while indulging in the rich cultural experiences Europe has to offer!
​
Lisbon, Portugal

Lisbon, the vibrant capital of Portugal, is renowned for its picturesque streets, rich history, and laid-back atmosphere. This coastal city offers a thriving digital nomad scene and an abundance of coworking spaces, making it an excellent choice for a workcation.

What to Do: Take a nostalgic tram ride through the charming Alfama district, relax on the beautiful beaches of Cascais or Estoril, or explore the trendy LX Factory—a converted industrial complex turned creative hub.

Where to Eat: Indulge in traditional Portuguese dishes at Time Out Market, savor fresh seafood and crustaceans at Cervejaria Ramiro, or enjoy a delectable Pastel de Nata (custard tart) from the famous Pasteis de Belem.

What to See: Don't miss the iconic Belem Tower, discover the historic neighborhood of Bairro Alto, visit the Jeronimos Monastery, and soak in the breathtaking views from the Miradouro da Senhora do Monte.

Are you looking for a permanent job in Portugal? We recruit for many different companies and job functions, both in Lisbon and Porto. Many of whom support you with relocation.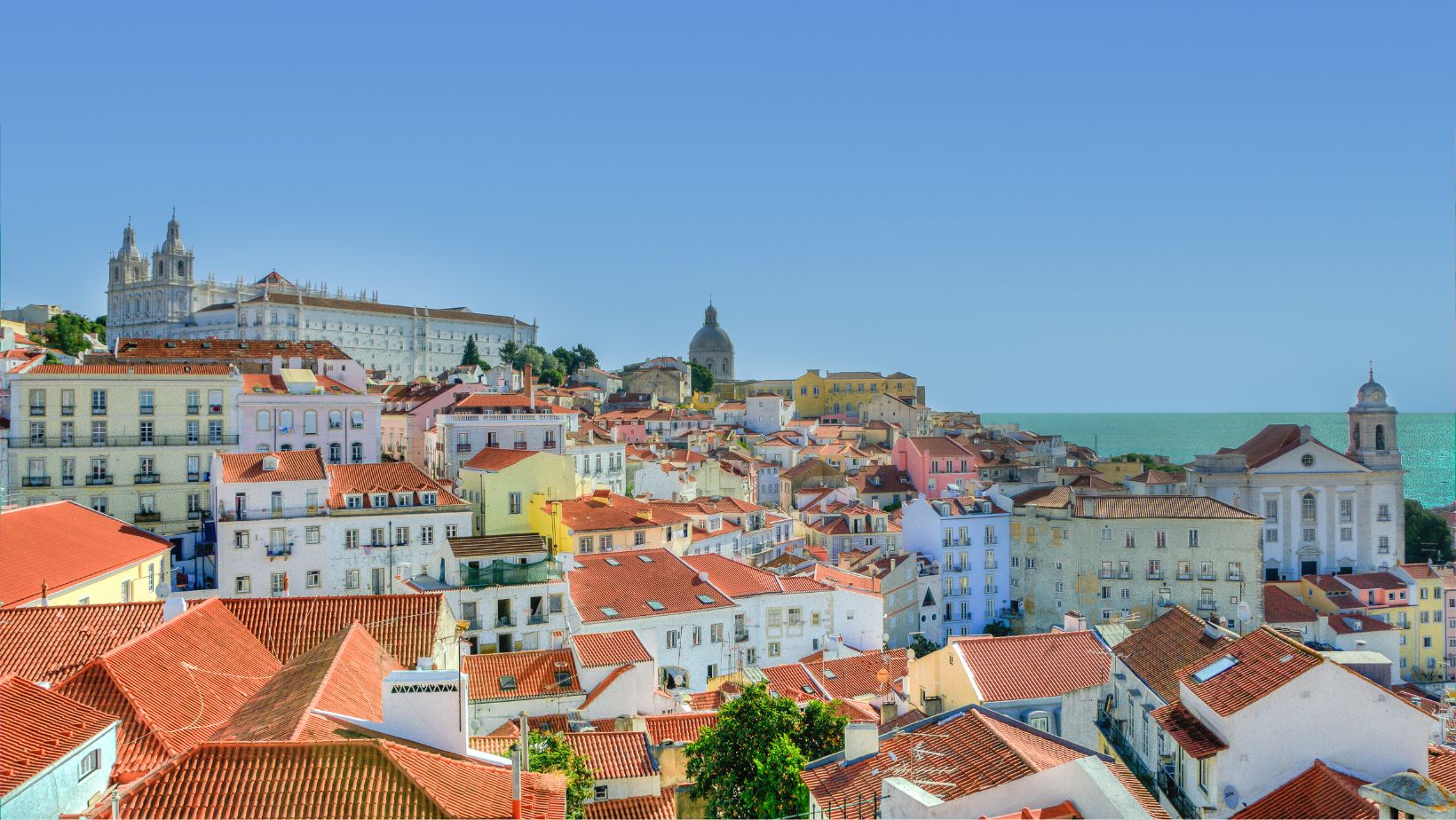 ​
​
Barcelona, Spain

Barcelona, the cosmopolitan city on the northeastern coast of Spain, combines stunning architecture, vibrant culture, and a relaxed beachside atmosphere. It's a thriving hub for remote workers with numerous coworking spaces and a dynamic digital nomad community.

What to Do: Explore the captivating Park Güell, stroll along the lively pedestrian street of Las Ramblas, soak up the sun and enjoy water sports at Barceloneta Beach, or visit the colorful Casa Batlló.

Where to Eat: Enjoy tapas and seafood at El Xampanyet, indulge in paella and seafood dishes at Can Solé, or try traditional Catalan cuisine with a modern twist at Tickets.

What to See: Visit the architectural masterpiece of Sagrada Familia, wander through the winding streets of the Gothic Quarter, take in panoramic views from Montjuïc Hill, and experience the vibrant atmosphere of the Boqueria Market.

Barcelona is a fantastic city to live in, so it doesn't come as a surprise many expats chose to settle here for good. If you are interested in staying here permanently, we're happy to help you find your job!


See all jobs in Spain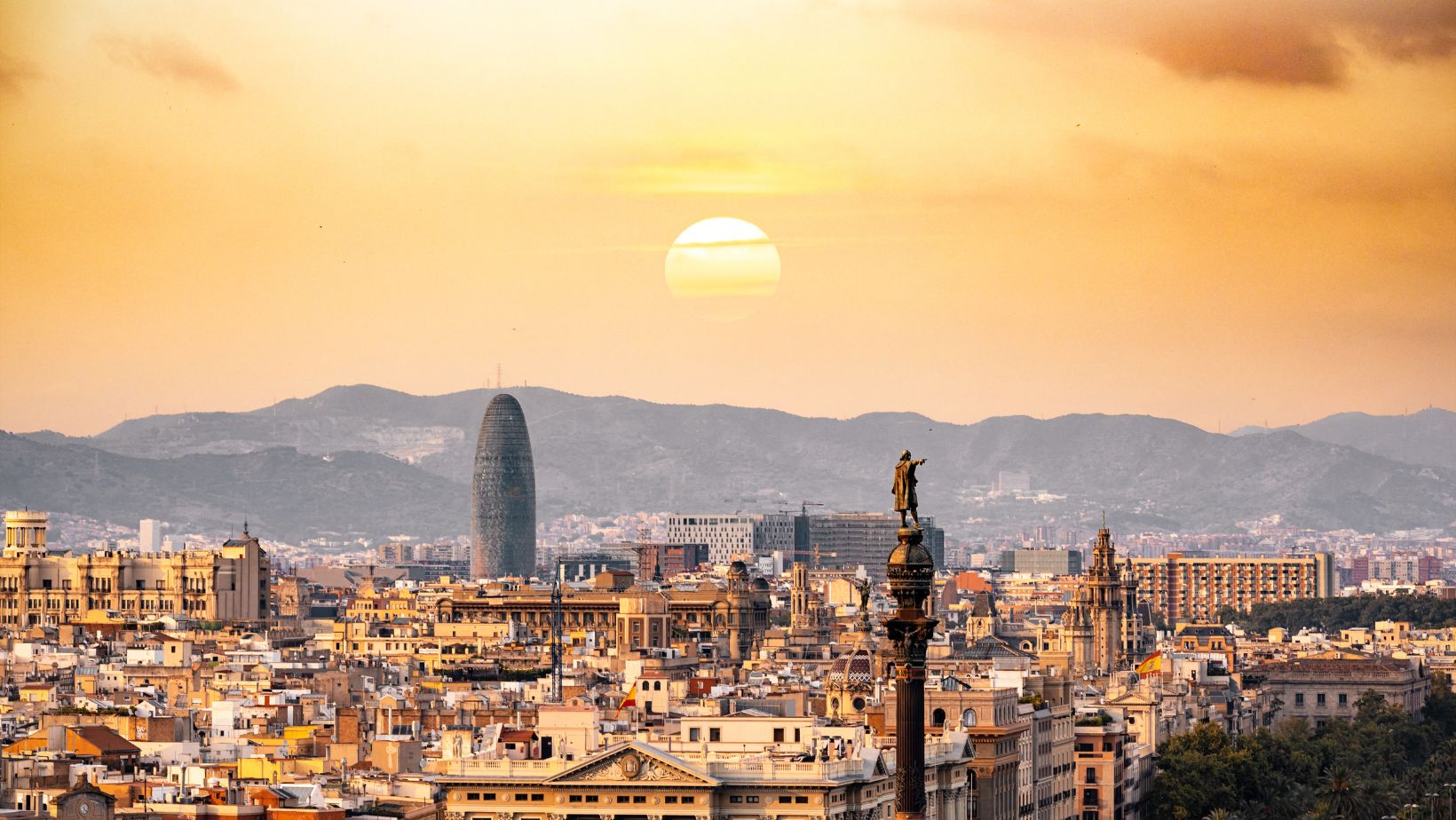 Prague, Czech Republic

Prague, the enchanting capital of the Czech Republic, is renowned for its fairytale-like architecture, rich history, and vibrant cultural scene. It offers a blend of old-world charm and modern amenities, making it an enticing destination for remote work.

What to Do: Take a relaxing boat ride along the Vltava River, explore the vast Prague Castle complex and its stunning surroundings, or visit the fascinating Kafka Museum for a dose of literary inspiration.

Where to Eat: Sample traditional Czech dishes like goulash and dumplings at LokálDlouhááá, enjoy craft beer and Czech cuisine at Strahov Monastery Brewery, or savor delicious desserts and coffee at the elegant Cafe Savoy.

What to See: Wander across the historic Charles Bridge, admire the Astronomical Clock in the bustling Old Town Square, explore the beauty of Prague Castle, and take a peaceful stroll through the charming neighborhood of Mala Strana.

Explore our open positions in the Czech Republic – but don't take too long! The interest is always high and the roles get filled rapidly.


See all jobs in the Czech Republic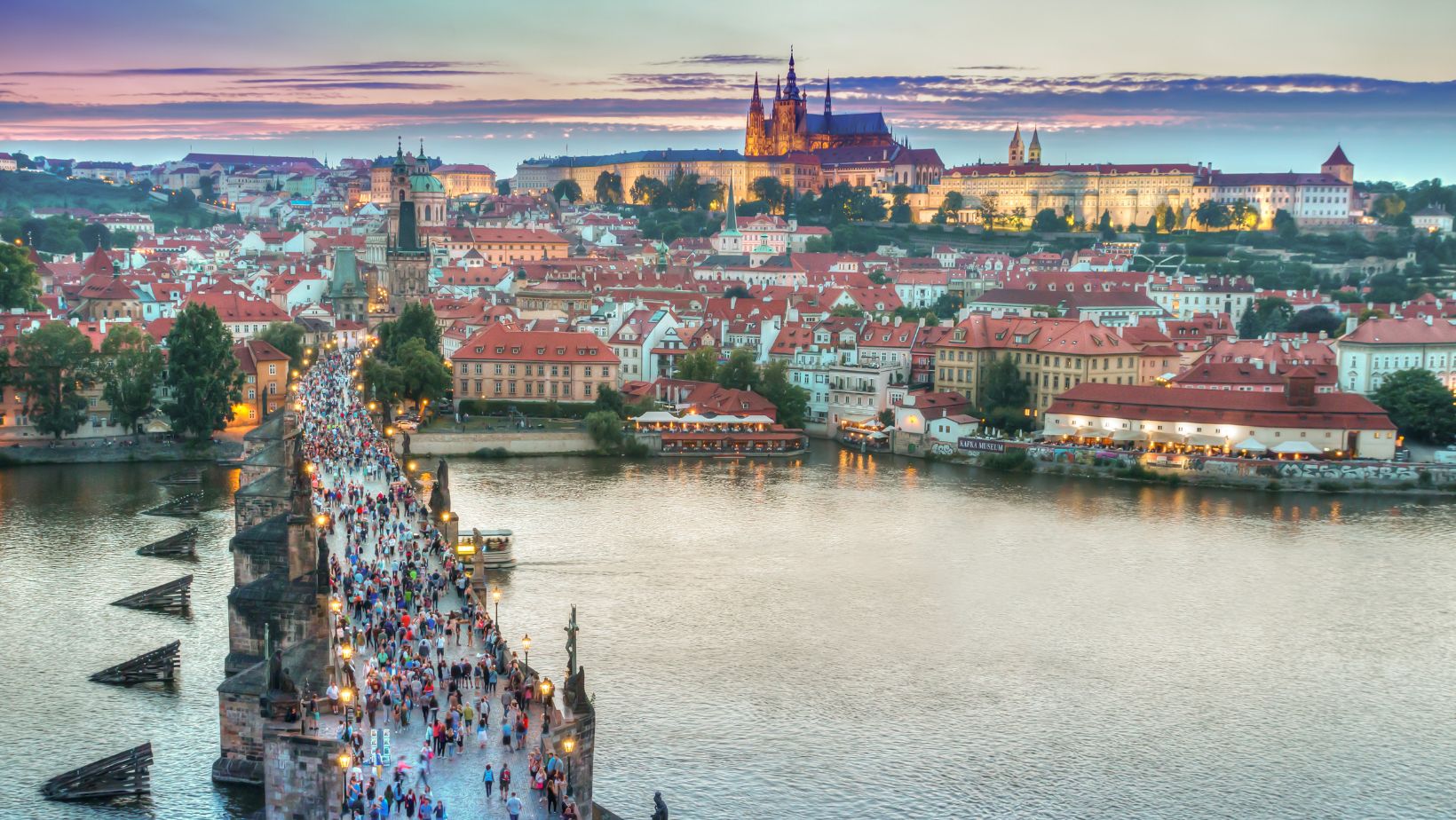 ​
​
Split, Croatia:

Situated on Croatia's stunning Dalmatian Coast, Split offers a perfect blend of natural beauty, ancient history, and vibrant Mediterranean culture. With its laid-back lifestyle and an array of coworking spaces, it's an excellent choice for a workcation.

What to Do: Discover the UNESCO-listed Diocletian's Palace—a Roman Emperor's retirement home turned vibrant city center, embark on a boat tour to the breathtaking Blue Cave on the nearby island of Biševo, or relax on the picturesque beaches of the nearby Brac Island.

Where to Eat: Try fresh seafood and local Dalmatian specialties at the traditional KonobaMatejuska, indulge in Mediterranean cuisine at ZOI Food & Wine Bar, or enjoy a memorable sunset dinner at the elegant waterfront restaurant Dvor.

What to See: Explore the enchanting streets of Split's Old Town, hike up Marjan Hill for panoramic views of the city and the surrounding islands, visit the ancient ruins of Salona, and take a leisurely walk along the vibrant Riva promenade.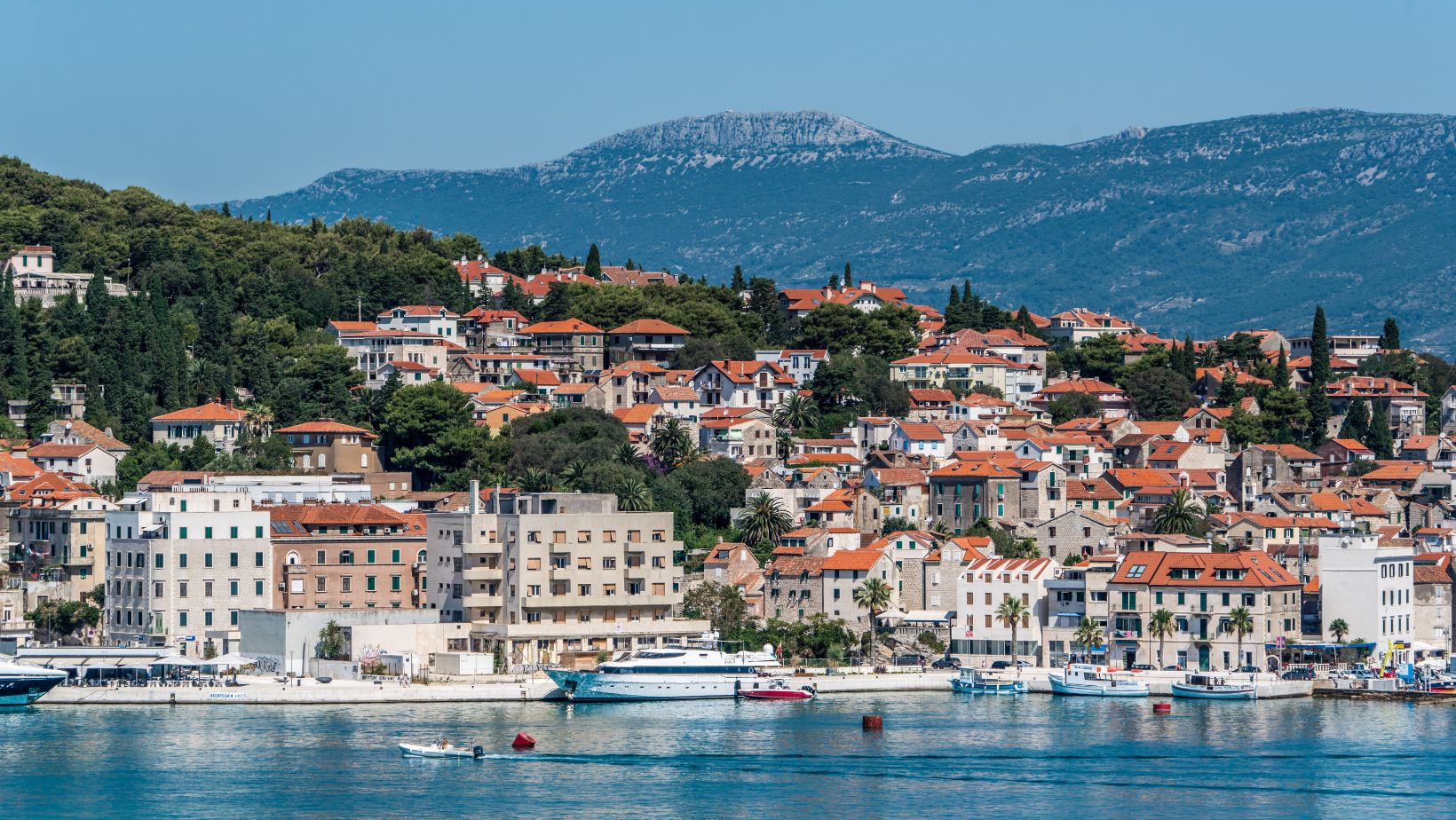 ​
Berlin, Germany

Berlin, the capital of Germany, is a dynamic and multicultural city renowned for its historical significance, vibrant arts scene, and thriving startup culture. It offers a diverse range of coworking spaces, making it an attractive destination for remote work.

What to Do: Visit the iconic Brandenburg Gate, explore the vibrant neighborhood of Kreuzberg known for its street art and lively nightlife, immerse yourself in history at the Berlin Wall Memorial, or spend a relaxing day in the beautiful Tiergarten park.

Where to Eat: Try an array of street food from around the world at Markthalle Neun, savor traditional German cuisine at the historic Zur LetztenInstanz, or indulge in contemporary dishes with locally sourced ingredients at the Michelin-starred Nobelhart & Schmutzig.

What to See: Discover the world-class Museum Island, explore the trendy district of Prenzlauer Berg with its charming cafes and boutiques, visit the East Side Gallery—a section of the Berlin Wall adorned with colorful murals, and take a guided tour to learn about the city's tumultuous past.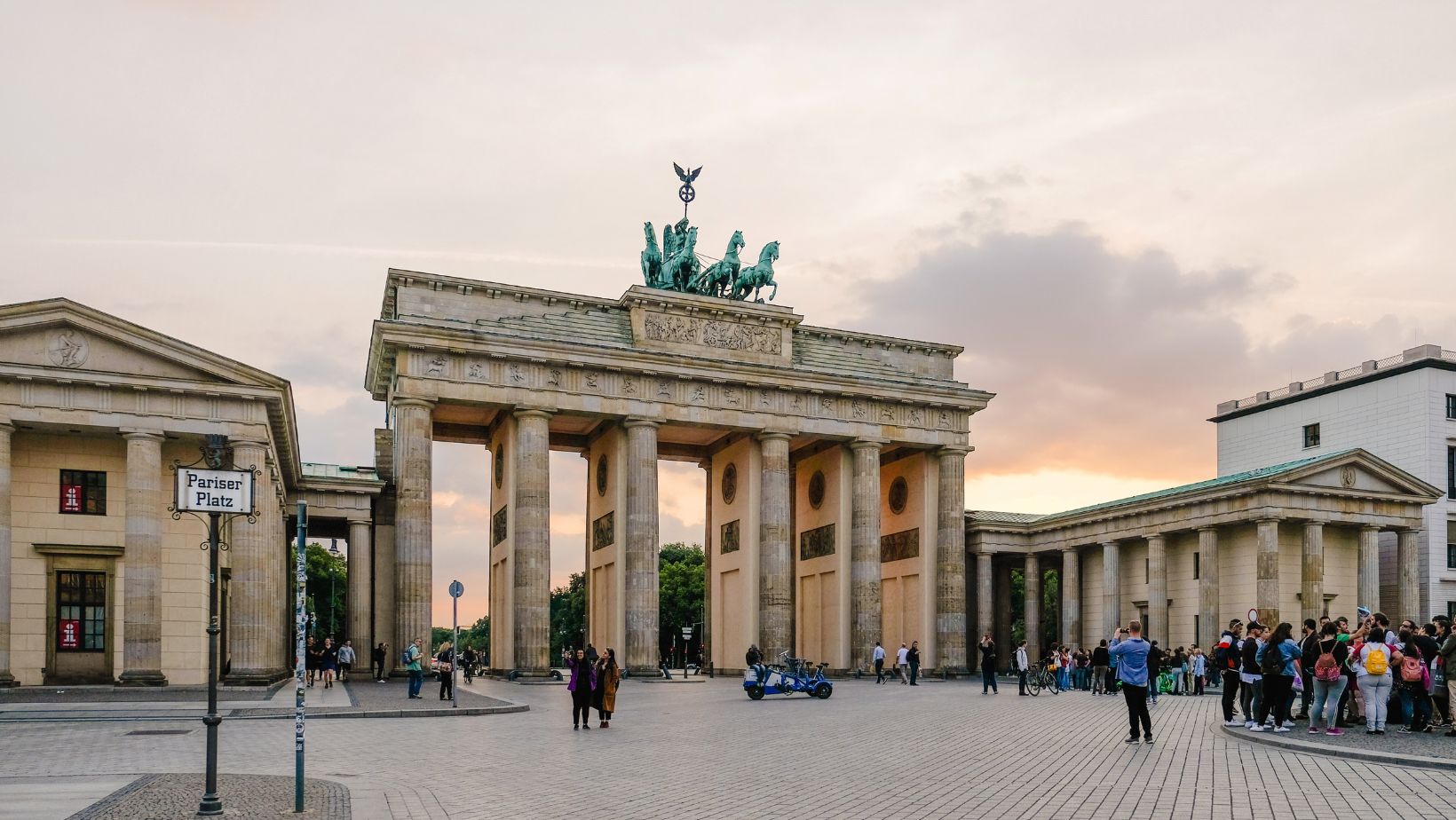 ​
Conclusion: Europe offers an array of captivating destinations for a fulfilling workcation experience. Whether you choose the vibrant streets of Lisbon, the architectural wonders of Barcelona, the fairytale charm of Prague, the coastal beauty of Split, or the dynamic atmosphere of Berlin, each city provides a unique blend of productivity and leisure. Explore the suggested activities, savor local culinary delights, and immerse yourself in the cultural riches each destination has to offer while achieving your work goals.
Working in another country can be an amazing alternative to traveling as you get to experience the local side of a location and get more attached to the culture. Make sure to check out our current job openings around Europe. We are excited to hear from you!
​
​
​
​