Back to Blogs
​
​Meet Julie, our wonderful, positive & hardworking Norwegian colleague working from our office in Malaga!

Tell me about yourself briefly:
Hellooo! I'm Julie, a 23-year-old girl born and raised in Oslo, Norway! I started working for Nordic Jobs Worldwide in January this year, after studying work and organizational psychology in Bergen for three years. My whole life I've been enjoying getting to know new people, trying new activities, and seeing new places. I recently moved to Malaga in Spain and I loooove being here in the (almost) constant sunshine!

Three fun facts about you:
-I might have been conceived on the way up Macchu Picchu.
-I am a bit superstitious when it comes to good luck and bad luck. I think stamping on a manhole cover with the number 40 on brings me bad luck so I never do that. I also kiss my hands and knock on wood every time the clock is 09.09, 10.10, 11.11 – and so on for good luck. If I lose an eyelash I always throw it out the window and make a wish. So far it has been working great!:D
-I've never tasted tuna, and I don't even have a good reason for why I haven't yet.

Tell us a little about your hobbies:
I enjoy doing a little bit of everything! During my childhood, I juggled handball and football training, choir sessions, and clarinet and guitar playing. While studying in Bergen I signed up for the lacrosse team and started taking salsa courses. I enjoy stay-at-home activities like knitting and cooking but also host drink nights, game nights, and quizzes for my friends. Now I am considering starting with sailing or Spanish lessons to get the most out of living here in Spain!

You work with recruitment, could you tell us more about your career?
Yes, of course! I finished my bachelor's degree in June 2021, so I have been working in a proper "grown-up job" for not even a year. I started my career flipping burgers at McDonald's as a 16-year-old, and have since then been working as a football coach, at a theatre, as a bartender, and waitress. My main work experience is however from working at the cosmetic store LUSH. I worked part-time in Oslo and Bergen for 5 years selling bath bombs, soaps, hair care, and skincare products. After finishing my bachelor's degree I worked in a temporary HR position until I found my way into Nordic Jobs Worldwide. Now I really enjoy working with recruitment because it is a high-paced work environment where I get to interact with motivated candidates and international clients. There is never a boring day at the office!
​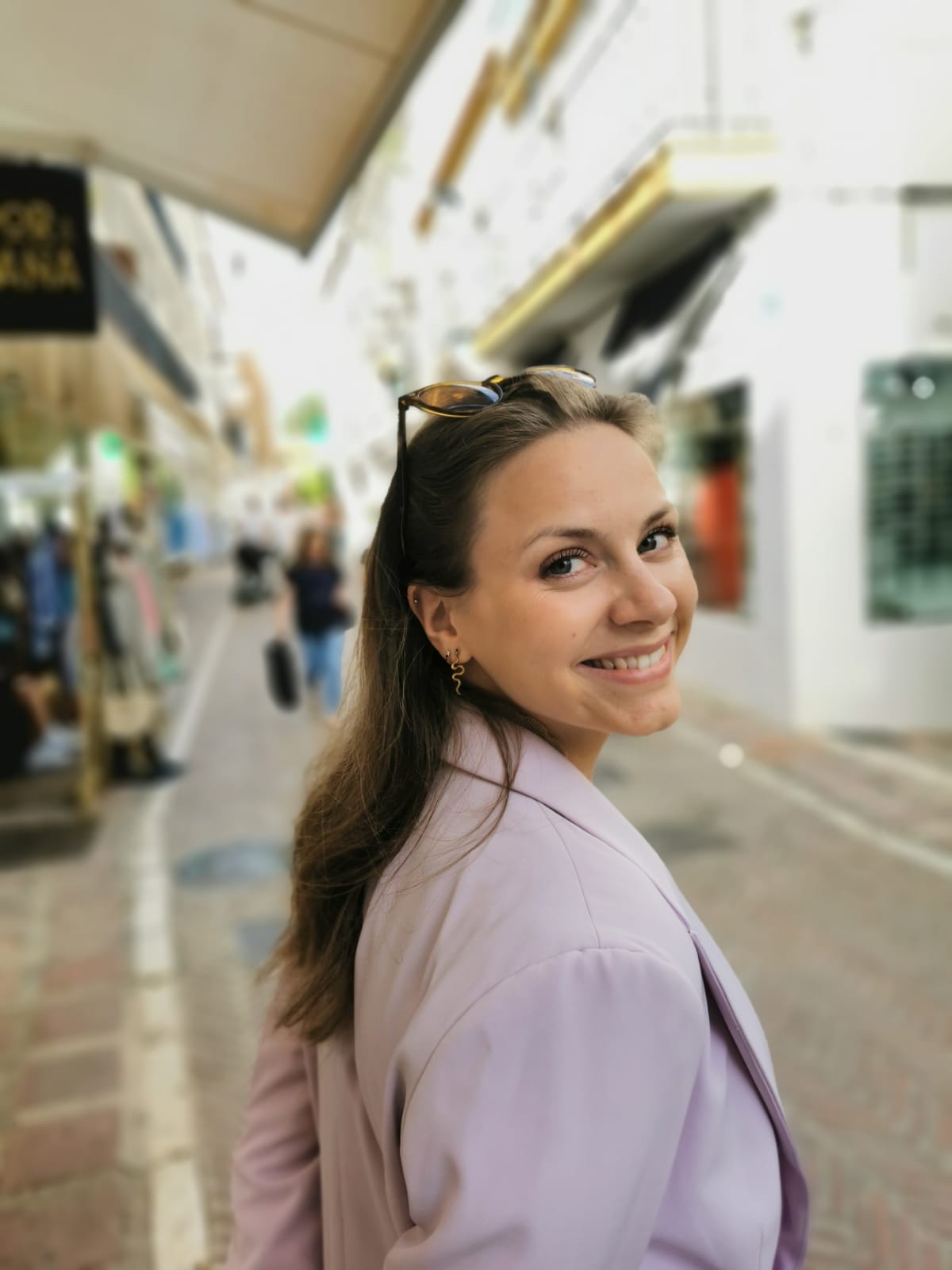 What has been your favorite travel destination so far and where would you go next? Why?
In 2018 I lived in Nicaragua, a small country in Latin America, for four months. I loved being there, and it's a country packed with beautiful nature, very kind people, and a lively, social culture. It was also a super convenient place to live because of the great travel opportunities to other countries like Costa Rica and Guatemala. I have lots of good memories from my time there, so that must be my favorite destination.

When it comes to my next travel destination, I would have to say that my dream destination is Bolivia. The salt deserts there look so cool and exotic. However, I think a more realistic travel destination would be some of the smaller cities here in Spain, like Granada or Sevilla.

How did you find your way to NJW?
I started looking into recruitment agencies with offices in Spain, as I really wanted to move abroad. I came across Nordic Jobs Worldwide and sent my application!

What are your plans for the future?
Right now I am just going with the flow. I want to explore Malaga and Spain and really get to know the city well. I also want to continue my development in international recruitment, as I think working abroad really is a great opportunity to grow and develop as a human. I want to be there to facilitate the recruitment- and onboarding process for people so that they can have the same good experience with working abroad as I am having right now. Besides from that I am just enjoying life and will see where it takes me!

What is the most extreme thing you have ever done in life?
In Nicaragua, I slid down a 700-meter-high volcano. That was quite fun! We hiked up early in the morning, got some bright yellow suits on, and slid down. We spent about one-hour hiking up, but the ride down lasted only for a minute. It was suuuper windy and I could feel the stones from the volcano through the suit, but it was a lot of fun! A bit of an adrenaline kick.

You can always contact Julie if you are looking for help getting a job, her contact details you can find here Julie
​
​